Operating in Technology and IT, our consultants are industry experts and work exclusively within the US.
Hiring tech and IT experts
HIRING TECH & IT EXPERTS.
Achieving your business goals is mission critical. But that's not possible when you have a skills shortage. We provide efficient and consistent recruitment services, hiring highly skilled Tech and IT professionals across most sectors.
We tailor our recruitment to your needs, embedding ourselves into your businesses and curating strategies to ensure we get someone who is perfect for you.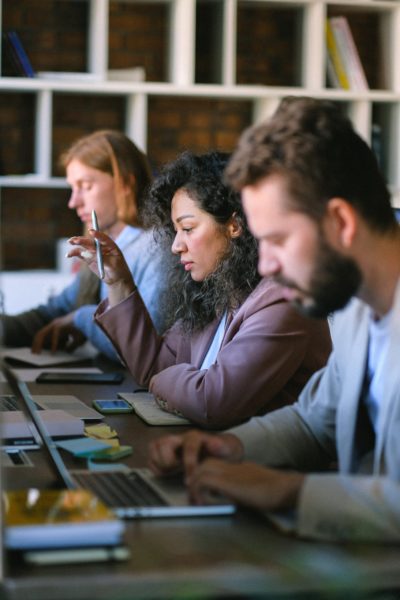 debugging the TECH HIRING CHALLENGE
HIRING TECH AND IT EXPERTS
Revenue in the US's IT Services industry is predicted to grow by 6.38% every year, until at least 2027* and hiring Tech and IT experts is becoming increasingly more challenging. 
As a subsidiary of Talentia Group, one of the UK's fastest growing recruitment agencies, we have close connections with professionals and businesses across more than nine industries!
We truly care about every one of our clients and candidates and go over and above to ensure you're happy with our service. We believe that actions speak louder than words, so talk to us and find out how we can support you.
Below is a snapshot of the type of Tech and IT roles we hire for: 
Looking for work
in tech?
Take a look at our current vacancies! If you can't find a Tech or IT job that stands out, send us your resumé and we'll find exciting opportunities for you.
*Source: Statista.com: Technology Markets – IT Services – United States, 2022.